Today Was a Success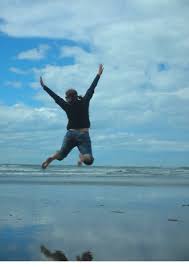 I rock!  I never say that, I usually bitch and moan.  But today was a great day.   I placed a student in his first choice country.  Sounds like something I do several times a year, no big deal.  
It was special for several reasons.  "Fesland" is super popular, and they typically set their exchanges by January 1.   Fesland isn't one of my countries;  I don't know anything about the culture, and have no interest in ever visiting.   Fesland is someone else's responsibility.   I respected the other volunteer, and trusted her for many years.   She never told me she couldn't get the kid in, but just assumed the student wouldn't mind going to Feslandia instead of Fesland.   It's like if I couldn't get someone into Mexico, but Canada is still North America, you don't mind, do you? 
This student is exceptionally well suited for Fesland.   The exchange could've been set up in November.  Something seemed 'off' to me.  I stepped in to try to place FES.  There are 35 separate programs in Fesland, and I contacted every.single.one.  Today one agreed to host my FES.   I let someone else tell the student. 
Hardly anyone will ever know what I did, or how much work it was.  Husband joked FES better not complain about anything next year.  Hah.  He's a kid, there will be problems.  But not today.
I'll Do It
  I can't wait until this year is over.  How many times can  I say it?  Every week, we find a new train wreck.  Today's mess is creative.   Someone who isn't a program volunteer set up an exchange.  How's that for different?
Instead of passing along the inquiry from the other country, or responding that he hasn't been a volunteer for almost a year, he corresponded back and forth to set up next year's exchange for a student. 
The problems include-
We have 2 students for Feslandia, not one.  We have to scramble to put the other student somewhere else.  
ExVol doesn't have our students' applications, nor access to them. 
ExVol never told anyone about his meddling; we found out accidentally.  Thank heavens we were able to divert the Feslandian student's application to our house before it disappeared to ExVols house.
We look like morons to our disappointed student, and to the Feslandians.
Now we have to find a way to see if ExVol has set up exchanges with other countries.   The worst part is he's being vindictive to us by playing games with students' futures.